Description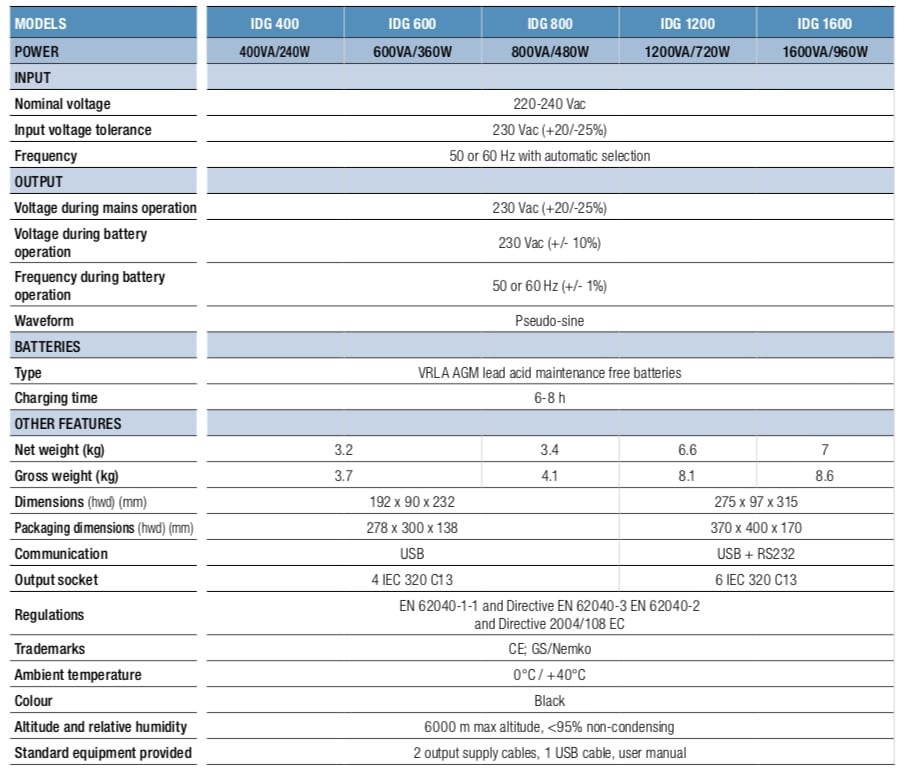 ECO Line environmental protection
iDIALOG features a unique shut-off button to reduce energy consumption during periods of prolonged inactivity.
Features
• ECO LINE product
• Reduced energy consumption,
operating at 99% efficiency
• Maximum reliability and protection
thanks to PowerShield3 supervision and shutdownsoftware, downloadable free of charge from www.riello-ups.com
• Can be installed on PCs Windows operating systems 7, 2008, Vista, 2003,
XP, Linux, Mac OSX and Sun Solaris With its compact shape iDIALOG can be placed on a desk or floor within a home or office environment.
Silent operation, iDIALOG is also suitable for protecting domestic digital equipment such as Home Cinemas, DVD writers, Satellite and Digital Terrestrial Receivers.
2-YEAR WARRANTY